Body Treatments & Skincare by Vena
Vena's Skin & Body Treatments was created and is run by Vena Dorn, a skin care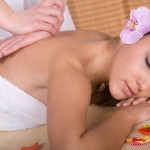 professional with a strong background in facials and therapeutic massage. She is known for:
Excellent personalized service

Attentive communication with clients

The ability to accurately assess client needs and provide the appropriate treatment

Proven proficiency using the Woods Lamp for skin analysis
In addition to providing results-oriented facial treatments, I also offer the revolutionary Procell Micro-Needling treatments. Vena prides herself in offering client education and support to maintain healthy skin. The soothing and nurturing environment of her studio is designed to ease the stress of clients' daily routines. More details of her background are below as well.
Visit the Services page to find out more about how Vena's Skin & Body Treatments can help you rejuvenate and relax, and call, text or book online for your appointment today!
About Vena Dorn
Vena's previous work experience includes:
Vena's Skin & Body Treatments – San Jose, CA, 2002-Present / Owner, Esthestician and Massage Practitioner
Facial Treatments with Rhonda Allison Skin Care
Chemical Peels with Rhonda Allison Peels
Procell Micro-Needling
Derma SPA – Redwood City, CA / Co-Owner, Part-Time Esthestician and Massage Practitioner
Focused on services like European facials using Dermalogica products, therapeutic massage and depilatory waxing
JOJO Hair Studio – San Jose, CA / Part-Time Esthestician
Focused on services like European facials using Dermalogica products
Vena's Training and Certifications:
Cosmetic Medical Skin Care, Medi-Facials and Chemical Peels

DNA CryoStem Practitioner (C.D.P.)

Trained in Eminence Organic Skin Care

Trained in Dermalogica Skin Care

Rhonda Allison Skin Care and Chemical Peels
Procell Micro-Needling
Vena's Education:
Dermal Institute
European Skin Care Techniques

Speed Waxing

Effective Skin Analysis

Skin Exfoliation

Men's Skin Care

Spa Body Treatments

La Stone Therapy 1

La Stone Therapy Deep Tissues 1

Fundamentals of Massage

Anatomy & Physiology
Body Therapy Center
Advanced Body Massage Symposium
Fundamentals of Massage
Anatomy & Physiology
Western College of Therapeutic Massage
University of Phoenix – Bachelor's in Business Management
Contact Vena for your appointment today! 408-250-1188